AN ARRAY OF SERVICES
Industrial & Commercial Packaging & Shipping Services in New Jersey
Your assets are important to your organization. They're important to us, too. Every packaging and shipping project we work on is our top priority. Our teams give your items their undivided attention from pickup to delivery.
We'll Handle This
When you work with Craters & Freighters, we handle every detail for you. Our clients find that being able to trust and rely on us means they can turn their attention to other tasks and be more productive.
From packaging and crating to coordinating logistics, we have extensive expertise in every aspect of commercial shipping. We even provide cargo insurance for added peace of mind.
So, let's talk about your next shipping project so you can hand it off to us with confidence.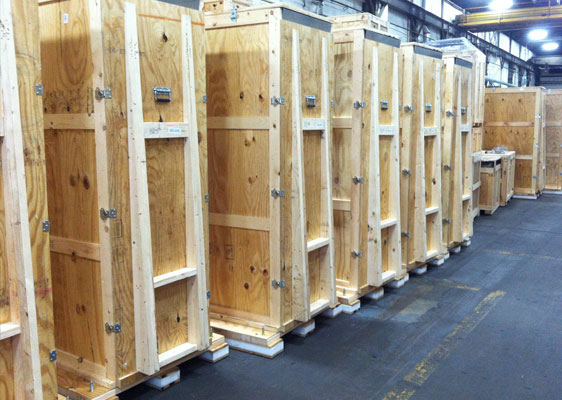 Across the Country or Around the World
Because of the personalized service that we offer, Craters & Freighters has an extensive network of offices and industry contacts. Our global reach ensures that wherever you are shipping from and to, we can streamline the process and ensure it goes smoothly. Contact us at 732-563-9200 to learn more about our services, which include:
Get a fast, free, no-obligation cost estimate from Craters & Freighters in New Jersey.
Craters & Freighters are industry leaders with decades of experience supporting us. It's our hope that every customer has the confidence that we do when they choose to crate, pack, and ship their valuables with us. Our strategies are proven and our shipping team that services the greater New York area, is here for you every step of the way.
Our custom wood crating and shipping services are unmatched. Contact us today and let's get your shipment crated and moving. Provide some information on your needs and we'll get back to you right away with a figure you can use in your planning.