THE CRATERS & FREIGHTERS NETWORK
A National Powerhouse with Local Accountability.
At Craters & Freighters New Jersey, we have a nationwide network of offices and a multitude of global resources to provide our customers with specialty crating, packaging and a seamless transportation process. Behind this powerhouse however, are your local representatives who take full responsibility for ensuring the safety of your valuable items and who are there when you have questions or concerns.
Our team of Commercial & Industrial shipping professionals cares for every unique item with the same amount of respect and pride. Your shipped items will be handled expertly and arrive safely.
All of our crates are built to specific needs and our white-glove service is unmatched by any New Jersey shipping company.  Craters & Freighters has been in the crating and freighting industry for nearly three decades, we are educated and responsible to ensure quality and safety throughout your crating and shipping process.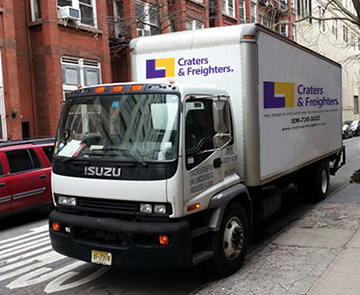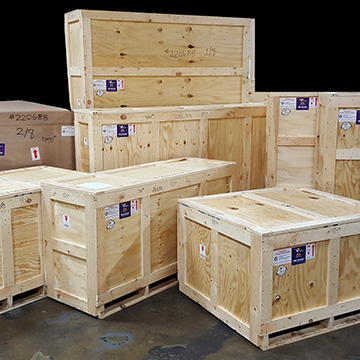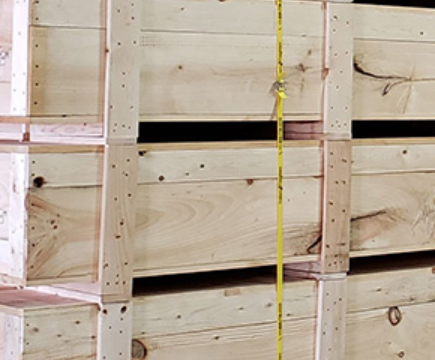 We help organizations of all kinds get their valuable assets to their destination safely and securely. New Jersey can rely on us to move their most fragile, hazardous, and heaviest commercial and industrial items.  Our staff is trained for the challenging projects and our customer service will surpass any in the industry.  Craters & Freighters is equipped to handle difficult items and offer every customer the greatest attention to detail, no matter the size of the job.  If you think your commercial domestic or international freighting job is too big, rest assured, we don't. 
Our New Jersey Craters & Freighters team has unparalleled expertise in providing custom crating and packing solutions.  We offer only the highest quality of wood and the highest quality of care when designing and building our custom crates. If your items are entering a foreign country, all country codes and rules are followed to a T.  Our warehouse takes part in monthly inspections that we are proud to be part of.  We want to always ensure the best safety measures are in place for our customers, their belongings, and our staff.  We are confident in providing the ultimate in every unique crating and packaging project we have.
We offer an array of shipping services to take the stress out of transporting your items, at home or abroad.  We welcome any sized item, no matter how large, delicate, or valuable.  If you need it to be shipped, we can do it.  New Jersey Craters & Freighters provides white-glove service that is unmatched and we meticulously wrap, pack, and crate any item that calls for it.  Our crates are all custom-made for your specific piece. Air freight or sea freight, we make your shipping project look easy and run smoothly. And if you're in the market for a smaller shipping project, we're your go-to New Jersey pack and ship team for that, too. 
NEED A CRATING, SHIPPING OR PACKAGING QUOTE?
FAST & EASY PROCESS
We can crate, pack, and ship your largest, most heavy and valuable items.
When other providers choose to step away from a difficult project, we step up and get the job done. We enjoy being challenged and making tough jobs look easy. We also have the ability to fully insure your items while they are in our care (pickup, packaging, and transit to final destination), offering our customers the confidence and assurance they're looking for when undergoing a crating, packing, and shipping project.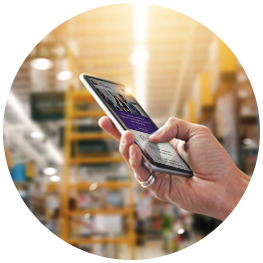 STEP 1
Contact us to discuss
your needs.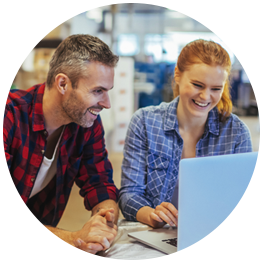 STEP 2
We provide a quote with a
recommended approach.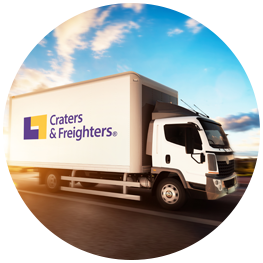 STEP 3
Once approved we package,
crate and/or ship your item.
Expertise that delivers.
New Jersey's Craters & Freighters offers excellent industry knowledge and an unparalleled code of conduct, unmatched by any other crating, packing and shipping service in the New Jersey area.  As Craters & Freighters has stood the test of time, we can genuinely call ourselves leaders in the industry.  
Our team will provide insight, security, and accountability to your business, commercial or industrial crating and shipping project– without hesitation.  If it can be moved, we'll make it happen smartly and carefully, and we say that with the utmost confidence. 
Ultimately, we promise to deliver above-par customer service, reliability, and peace of mind to every packaging, crating and shipping project that comes our way.